Apprentice Andram, Chapter 2: The Calling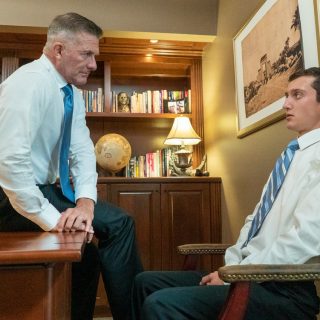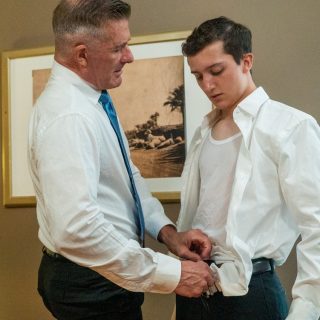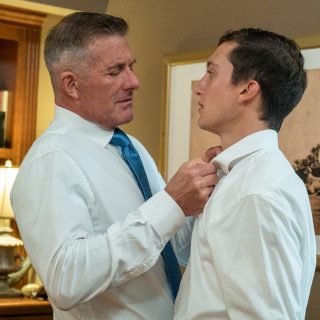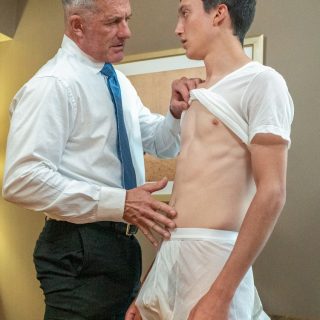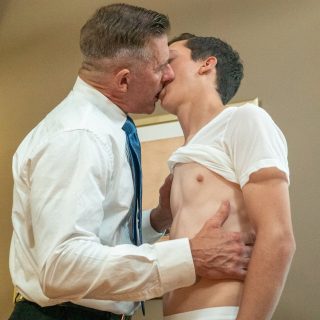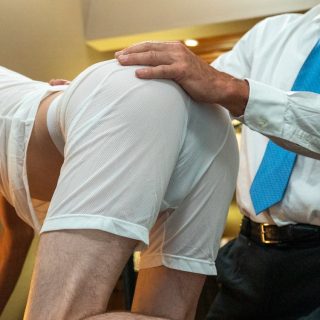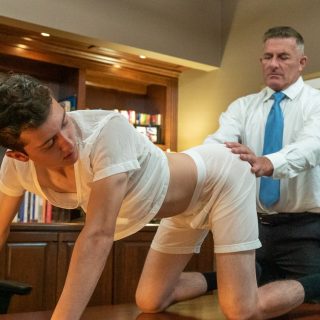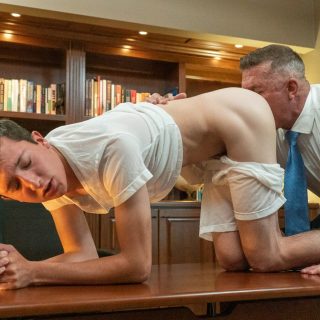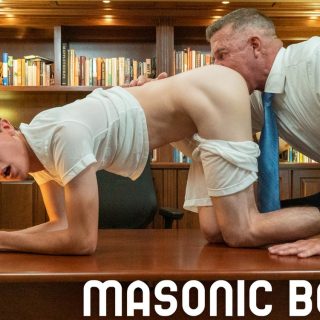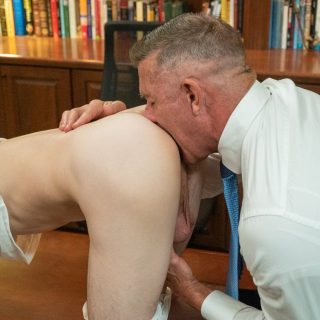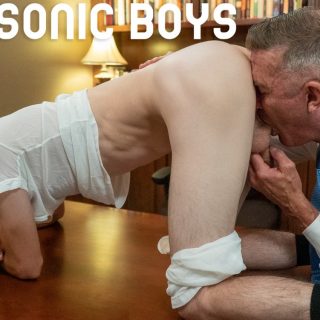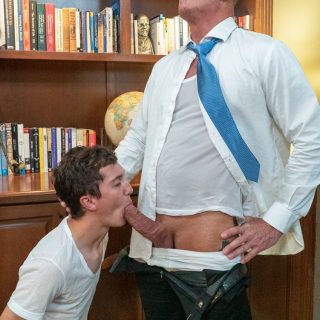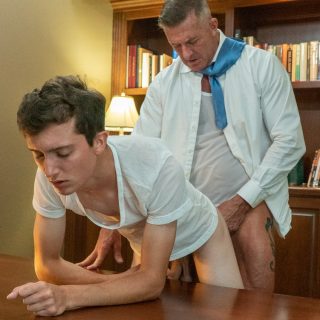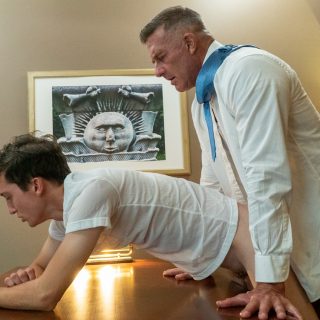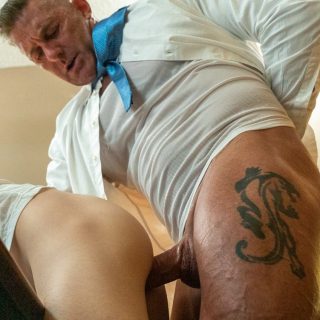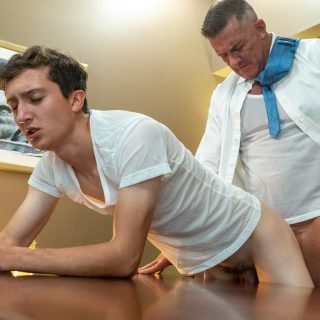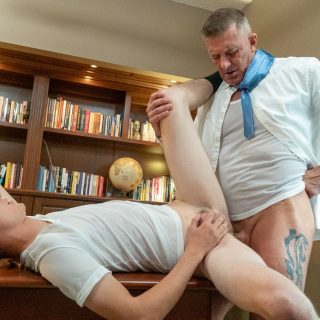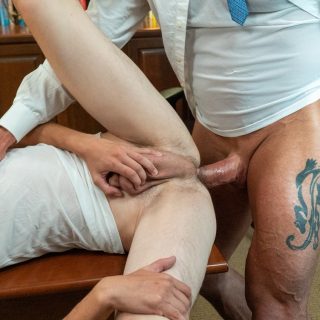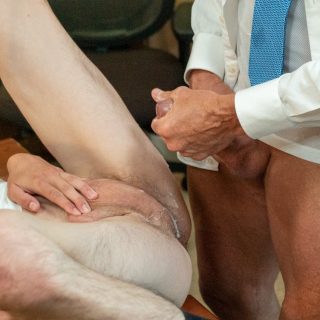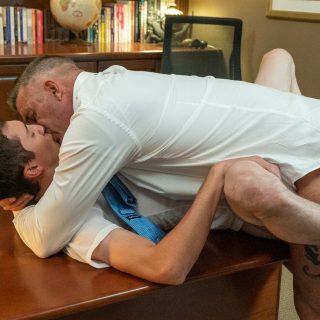 Grandmaster Figata has called Apprentice Jack into his office. Young Jack is terrified. Ever since his run-in with Master Kemp, he's been both incredibly confused about his sexuality, and terrified that the encounter would lead to his being dismissed from the Brotherhood.
Jack sits down in Figata's office, shaking uncontrollably. Figata immediately takes control of the situation, putting Jack on edge by demanding to know whether or not he's attracted to men. Jack doesn't know how to answer. He doesn't even know the truth!
Figata pulls Jack to his feet by his tie, and starts to undress him, caressing the bewildered boy's stiffening cock, seductively unbuttoning his shirt and running his giant hands over Jack's trembling chest. He tells the boy to get onto the desk on all fours before inspecting him appreciatively like a sculpture in an art gallery.
Before long, Jack is keenly sucking the Grandmaster's swollen 8-inch dick. The boy is entirely inexperienced, but has been overcome by a desire to serve and is entirely engulfed by lustful thoughts. Jack slurps, kisses, chews, nibbles and licks like a pro.
The Grandmaster wants more, and throws Jack against the desk, cooly popping the boy's cherry without so much asking for permission! Jack's ass accepts Figata's swollen 8-inches with great enthusiasm and, within minutes, has opened up fully. It's almost as though his body has been designed specifically to pleasure the Grandmaster.
Figata pushes Jack onto his back and continues to pound the boy, tilting his pelvis back and forth in a deep, grinding motion. The thrusting picks up speed and force, and the Grandmaster starts to gasp and yell.
He pulls out and squirts heavily all over Jack's hole, before collapsing, entirely spent, on the young boy's body.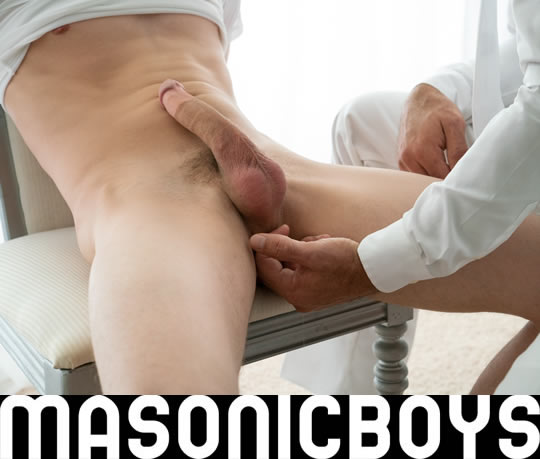 ---
---
View More Galleries: