Apprentice Young, Chapter 8: The Sacrament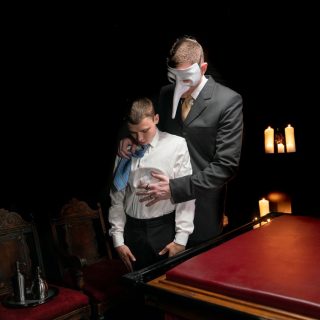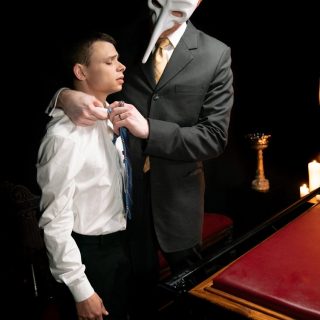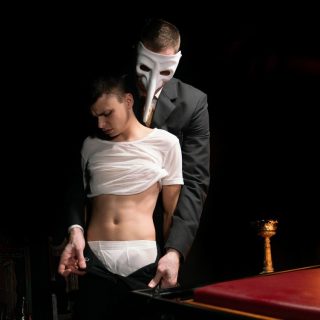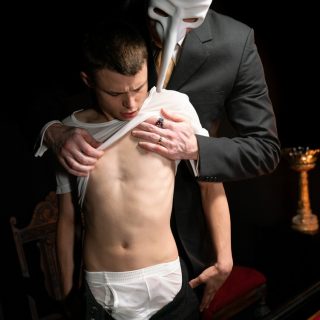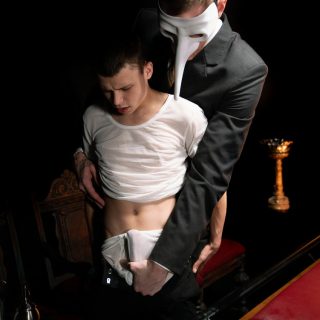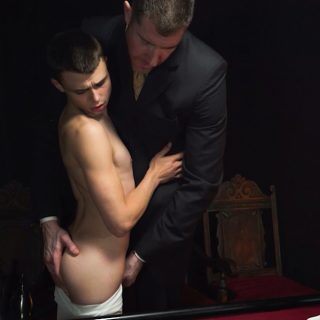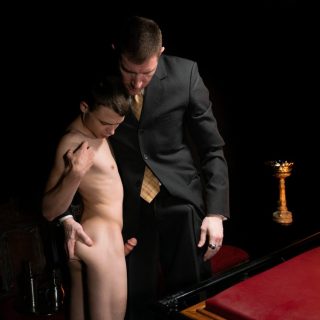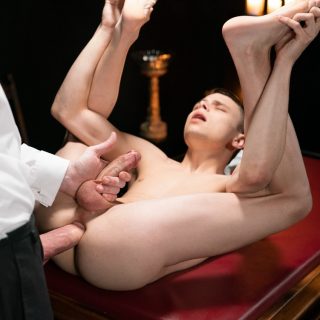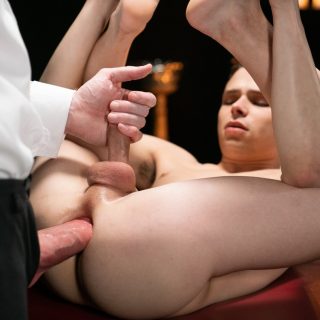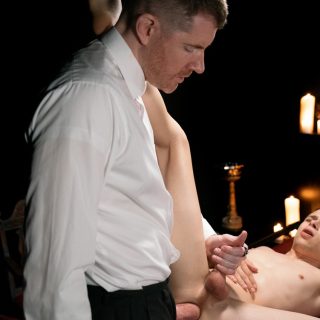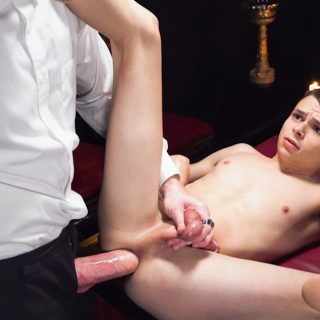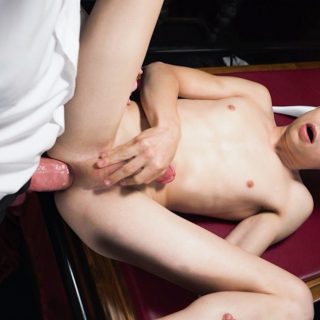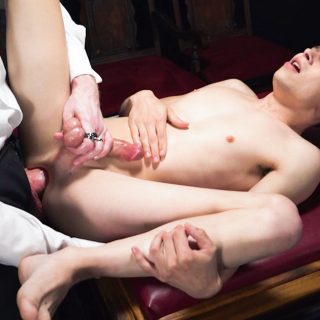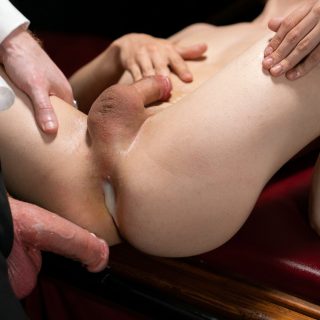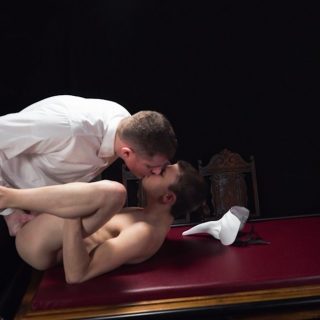 Apprentice Young has certainly been put through his paces in the process of becoming a member of the Brotherhood. The boy has been loved, punished, neglected, revered. He's been the focus of mystical rituals and experienced such immense carnal pleasure that his body has shaken uncontrollably for days afterwards. He has served many fine men, and been taught by the very best.
There is, however, one individual amongst the highest ranking officers of the Brotherhood who's always remained aloof. Grandmaster Legrand has been nothing but stand-offish with Young but the boy has developed an obsession with him. He's drawn to the enigmatic older man like a moth to a flame. He longs to serve him. He longs to give himself fully to him.
Then one day an opportunity presents itself. Apprentice Young is told to dress smartly and report to Grandmaster Legrand's office. The office is dimly lit with flickering candles. Legrand wears a pagan mask which makes Young feel uneasy.
The Grandmaster instantly takes control, pulling the Apprentice into his body, enjoying the complete mental and physical power he now holds over the boy. He undresses him assertively. Young shakes uncontrollably; his entire body has been engulfed by wanton, sexual anticipation.
Legrand remains fully clothed as he seduces the boy, pushing fingers into his tight ass, then using oils and saliva to get him wet and ready for deep penetration. Legrand is hung beyond words. Young has never seen a dick like his before but understands that the only way he can protect himself from pain is by relaxing and fully yielding to his new master.
The Grandmaster gets Young onto his back on the ceremonial table and lines his enormous meat up with the boy's tiny hole. It feels almost impossible to begin with, but the moment comes when the boy is mentally ready and Legrand is able to slide all ten, rock-hard inches deep into his guts.
Legrand takes his time to begin with, but soon feels the irrepressible urge to go hard and fast, gritting his teeth and getting stuck into the boy's hole. Young can't hold back. He touches his dick and realizes it's as hard as iron and ready to blow, but he doesn't want the ecstasy to end. He pulls his hand away, but starts to squirt without touching himself, helplessly spraying thick shards of semen all over his stomach.
Legrand is thrusting with such speed and aggression that he's powerless to do anything but explode dense ribbons of spunk deep into the helpless boy.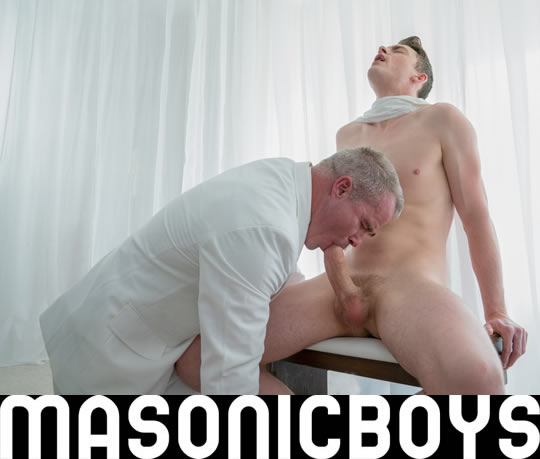 ---
---
View More Galleries: