The Boy Richie, Chapter 2: The Auction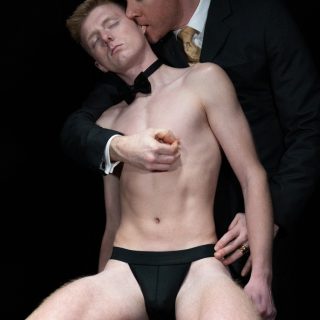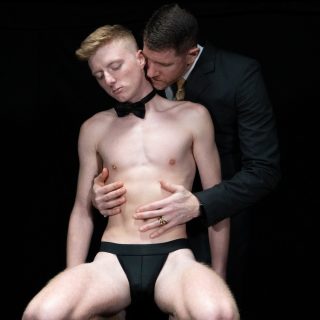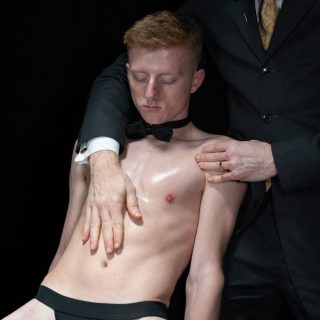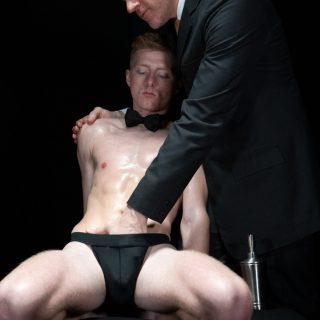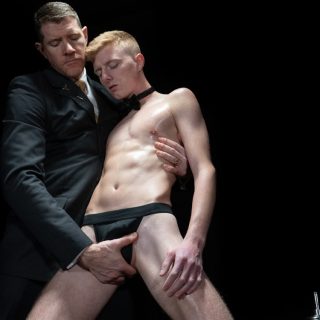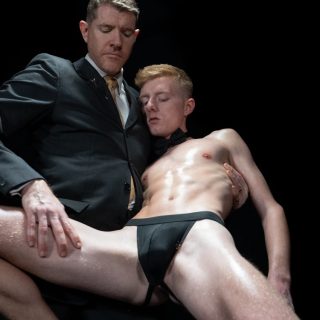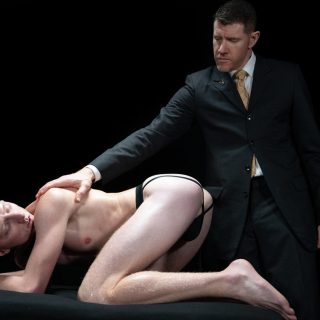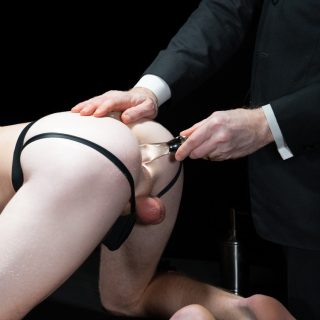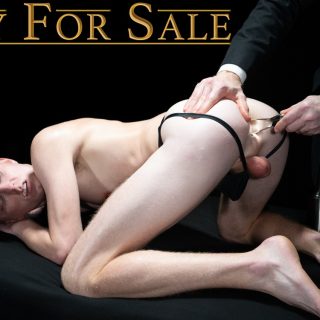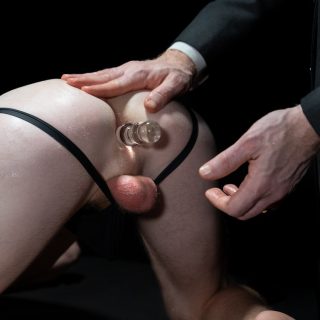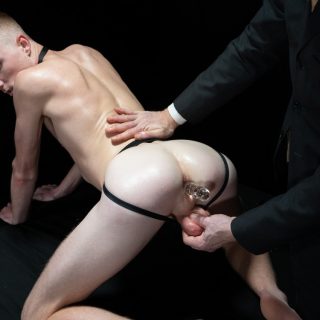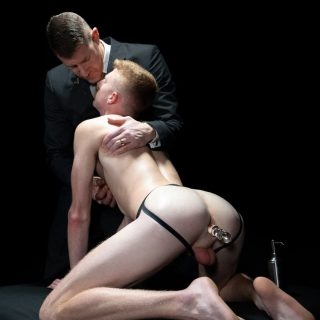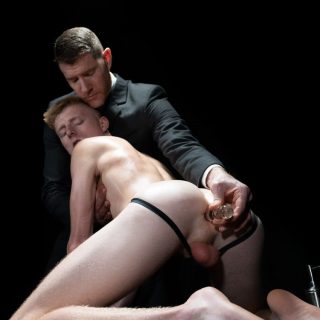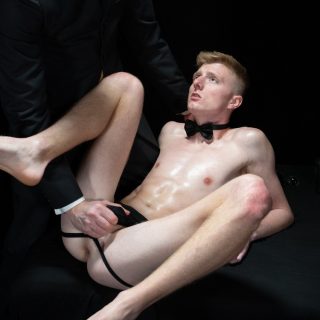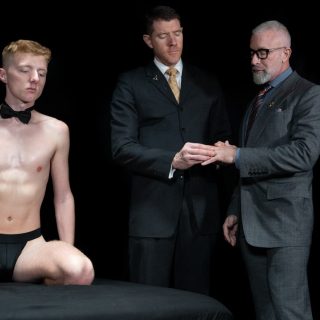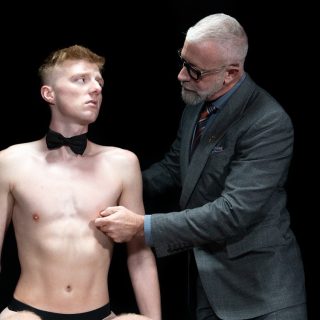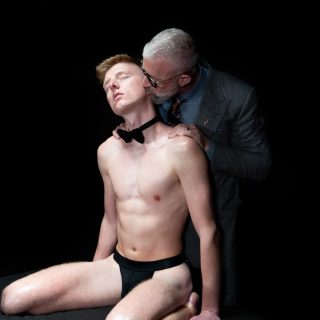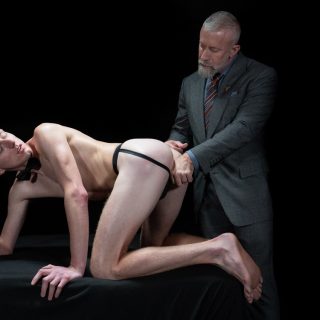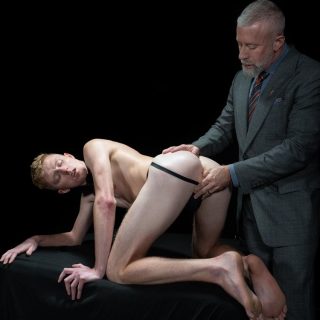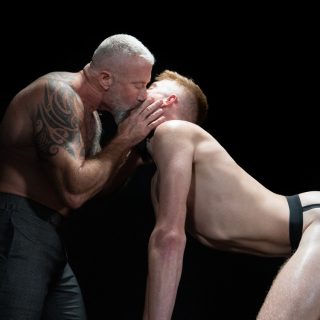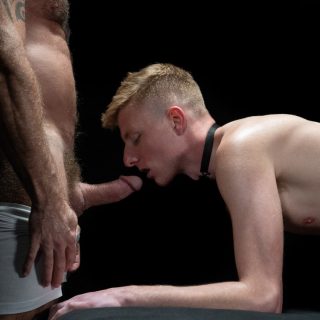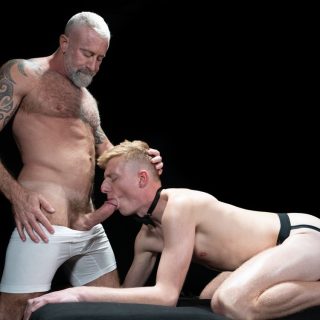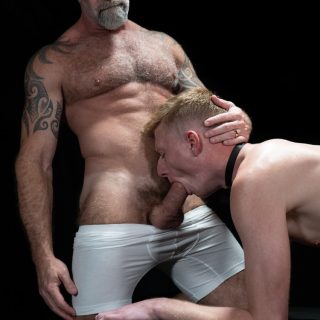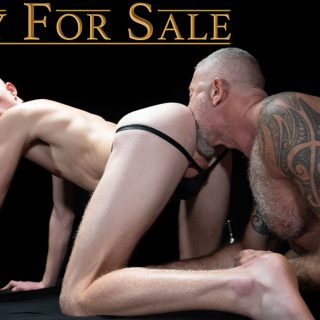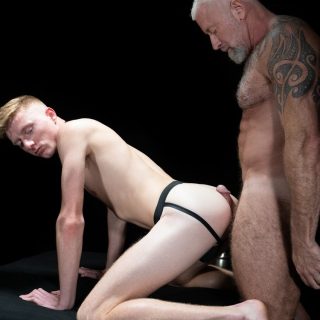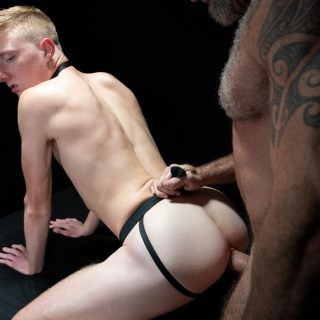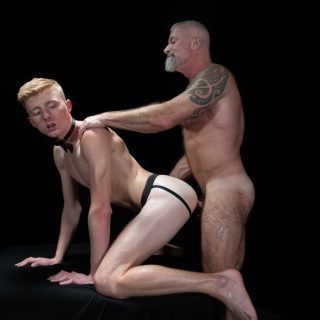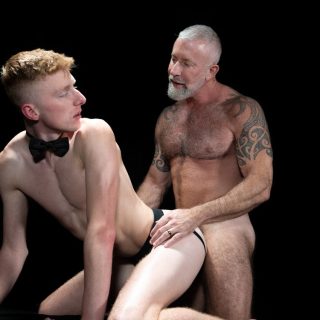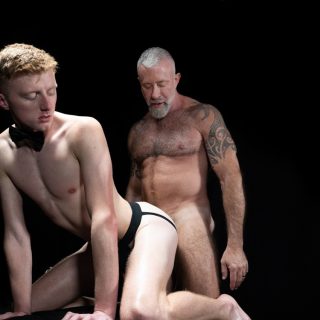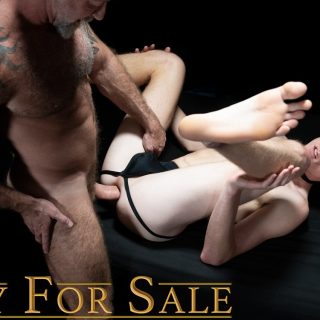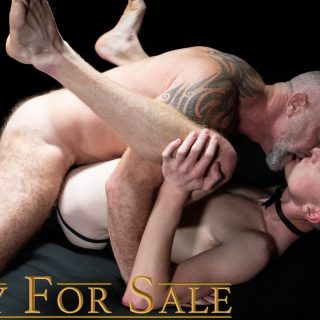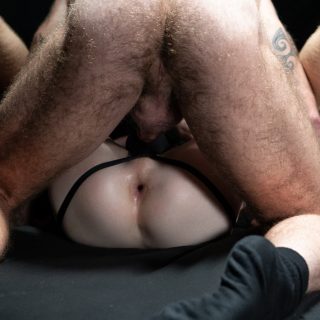 Master Charger walked slowly past Richie as he made his way to the auction block. He was keen to take in the boy's beautiful appearance, studying his newly purchased prize and seeing how best to proceed. Having seen Master Legrand warm him up and ready him, he knew he could do anything he wanted. The only question that remained: what to do first?
Taking the oil that was at hand, Master Charger lubed up the boy's hole, feeling the soft, warm flesh take to his touch, clenching at first then relaxing as it became more accustomed to the older man's hand. Master Charger watched as Richie looked back at him, trembling with excitement and fear at what the bearded man would do. That tension was everything to Master Charger, inspiring a powerful erection that was aching to be released.
Pulling off his jacket and pants, Master Charger gave Richie the first view of his body, showing off his strong, defined muscles, covered in a pattern of dark tattoos, contrasted by light, white hairs. Richie gasps, amazed that someone so powerful could be so handsome. His hole clenched again, thinking about being penetrated and inseminated by such a man, and it made him happier than ever that he'd accepted this as his fate.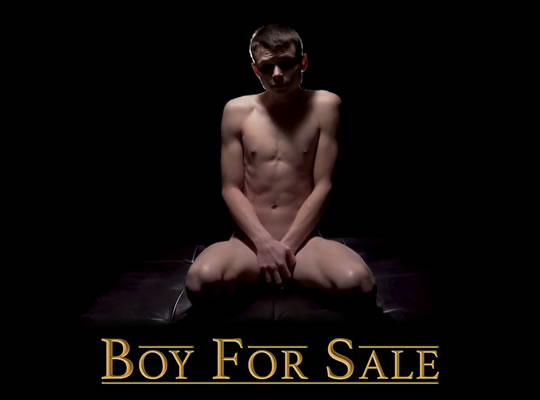 ---
---
View More Galleries: