The Boy Eric, Chapter 3: The Prize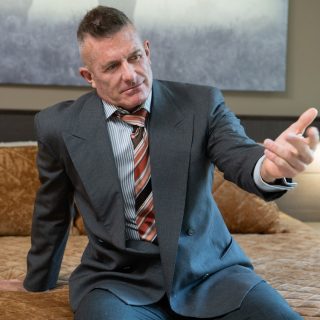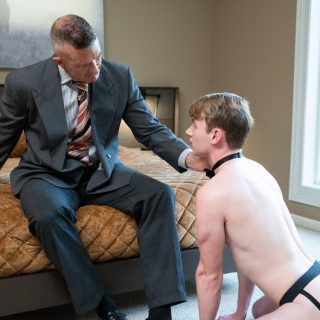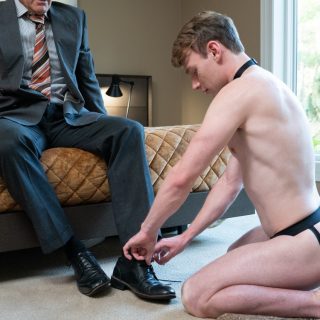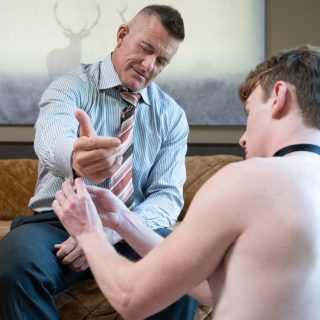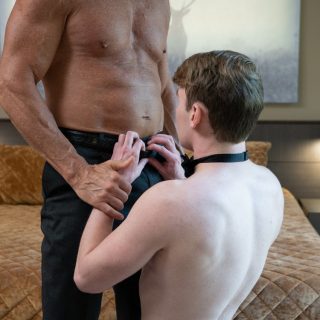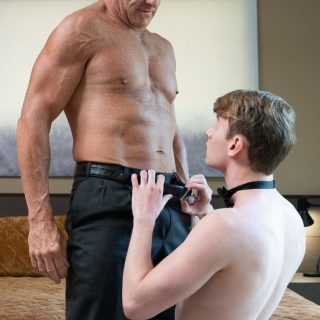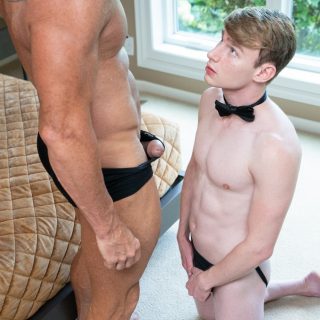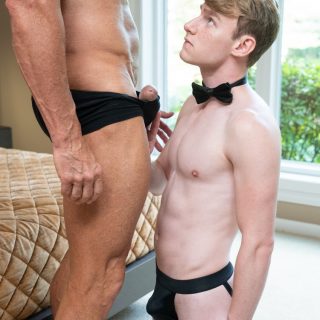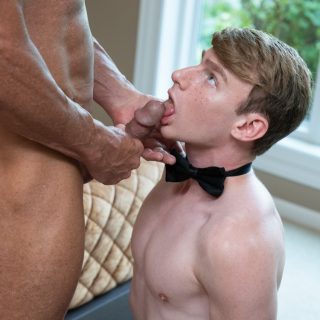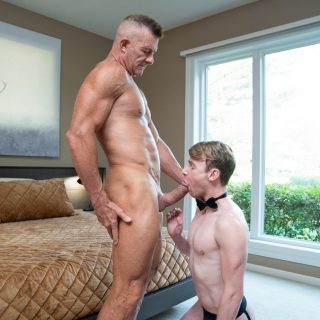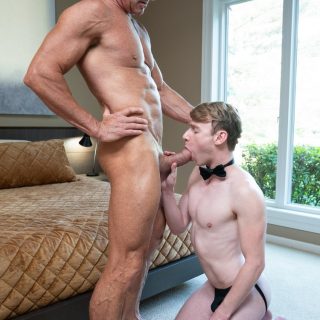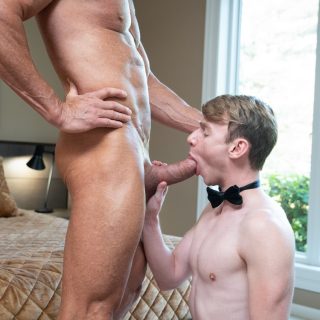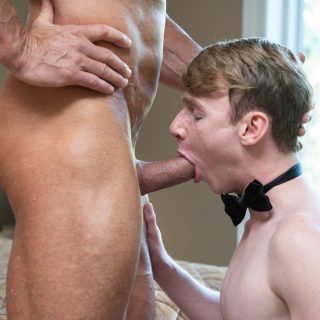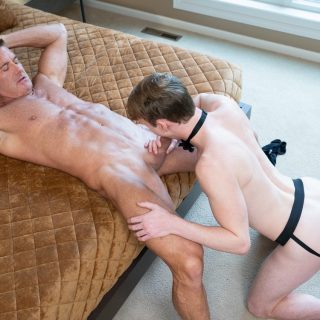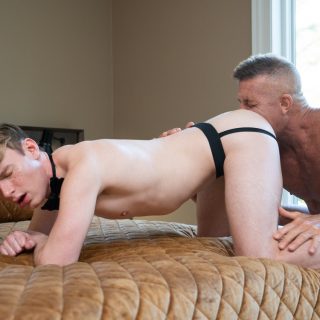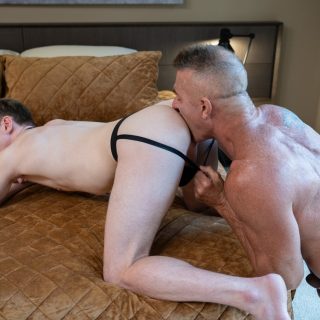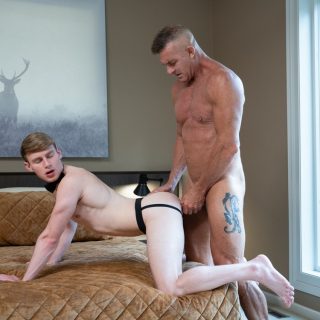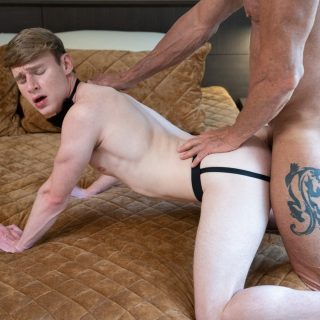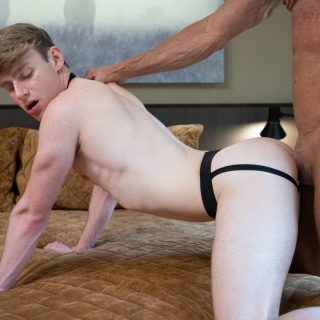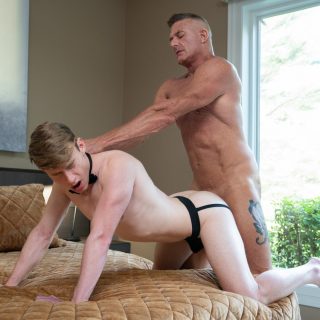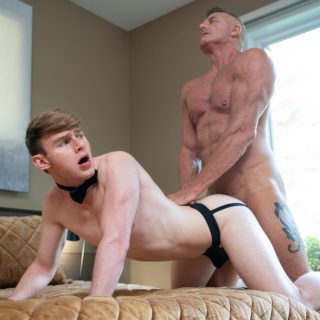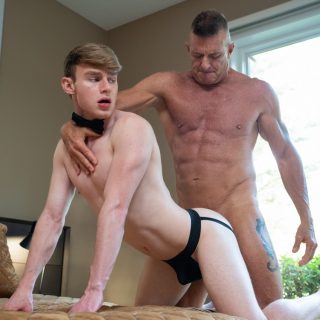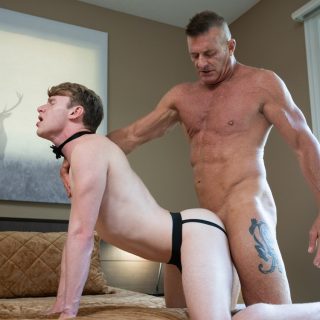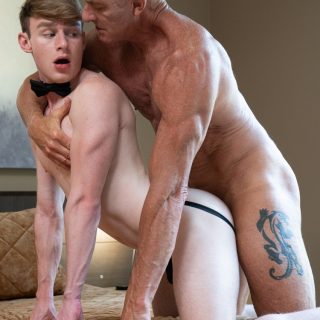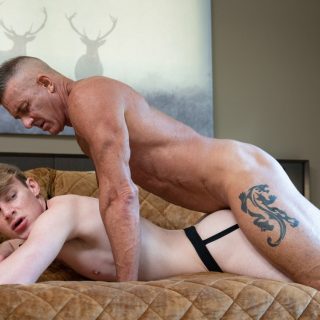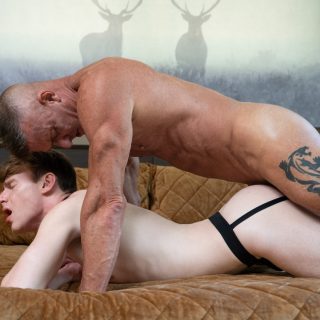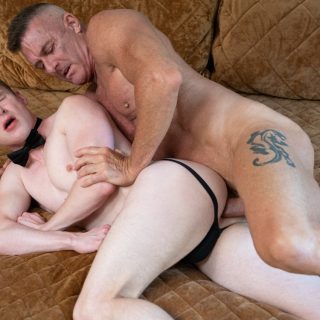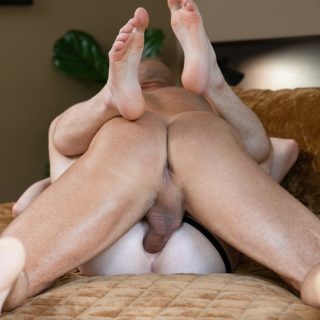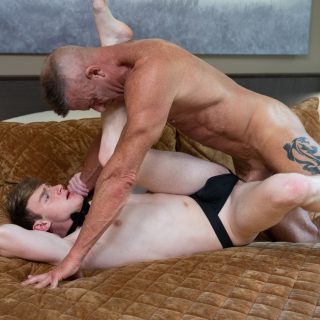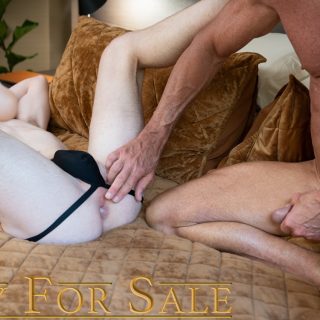 I was practically giddy when I got into my room and saw Eric following behind me like a nervous little puppy. The way his eyes looked up at me was enough to make my heart flutter. And the way his ass moved in his jock strap with each step was especially appealing. I couldn't believe I had him all to myself. I hardly knew where to start.
As he approached me, I ordered him to remove my shoes. He gave me a shy little smile through his pouty lips. He seemed as excited to serve me as I was. I liked that. I liked knowing that he wasn't just mine, but that he wanted me to be his master.
Piece by piece, I removed my clothing, having him assist me as I got closer to full undress. I studied him as he did his job obediently and carefully. Something in me just wanted to possess him and fuck him, but I also wanted to protect him.
As I stood, he removed my pants and pulled out my cock, throbbing and barely able to be contained by my underwear. He brought it out in me so easily, and I wanted him to worship me.
Slowly, he began to suck my cock, taking me in between his lips, tasting me and appreciating the fullness of my manhood. It felt like absolutely heaven. He was born to take me, and as I looked down, he loved every second of it.
He didn't struggle or fight it. He savored it. He wanted to show me how much he appreciated being my slave. And he wanted to feel me claim him again and again. I had half a mind to toss him on the bed and fuck him right then, but I just smiled, proud and pleased with him as he took me into his mouth. He adored me. And I adored him.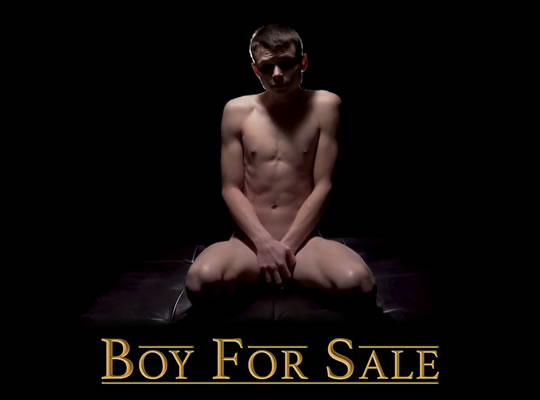 ---
---
View More Galleries: