The Boy Noah, Chapter 4: Appraisal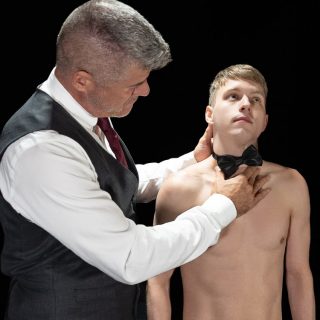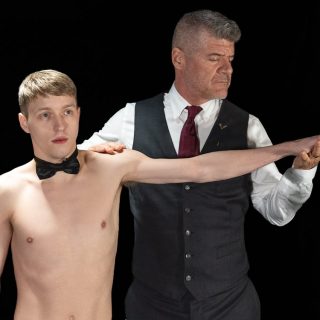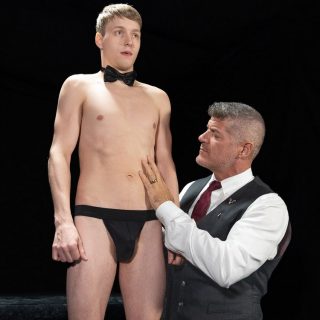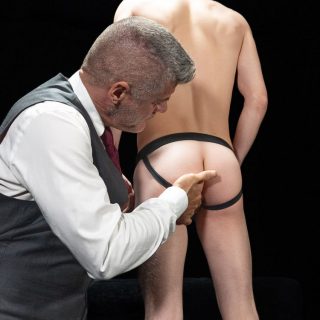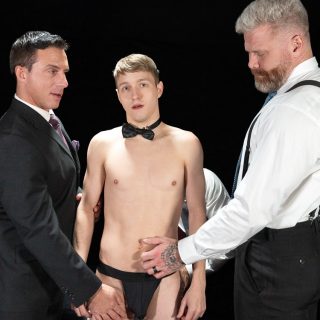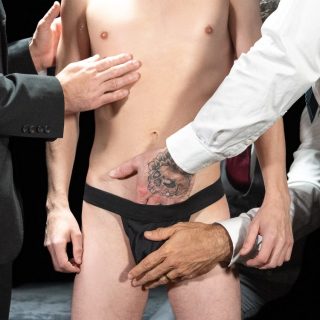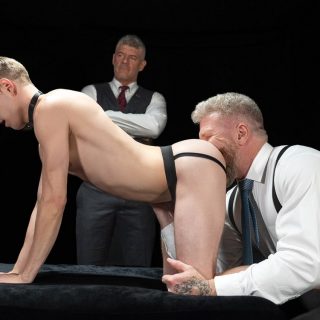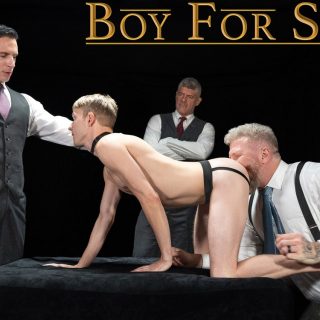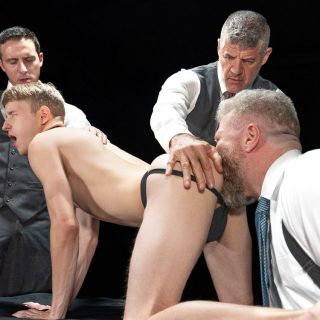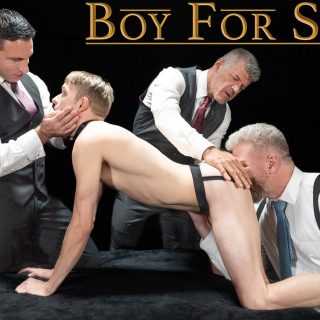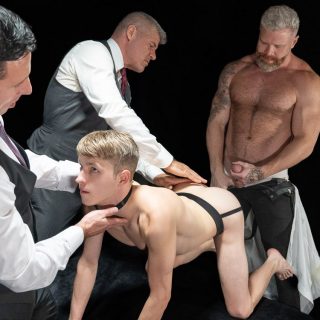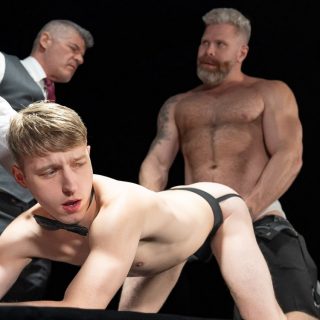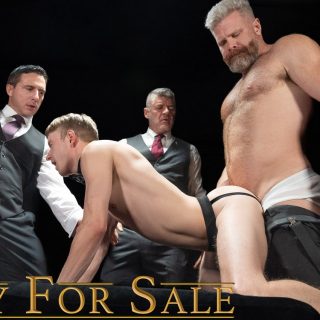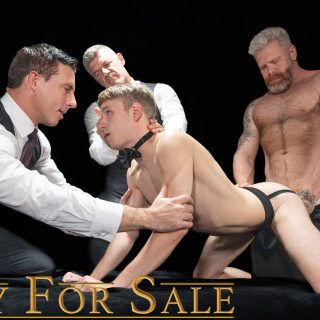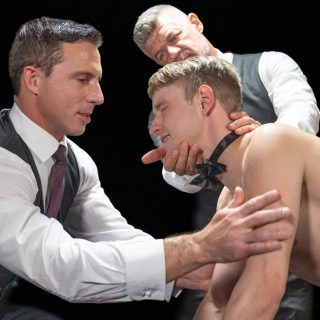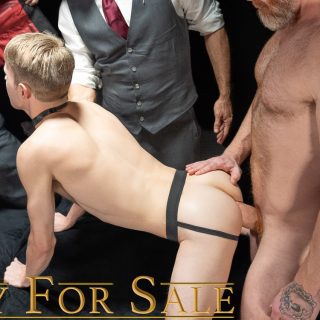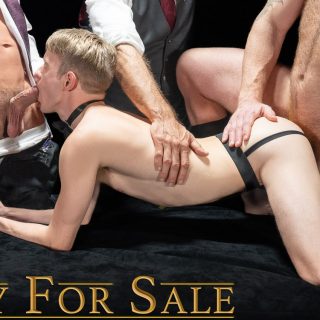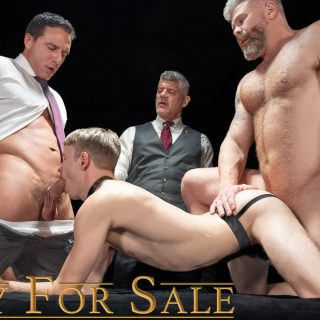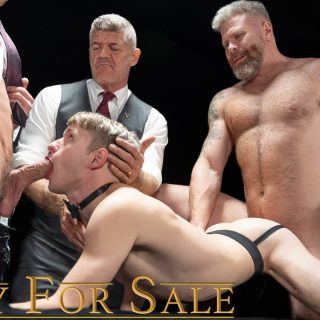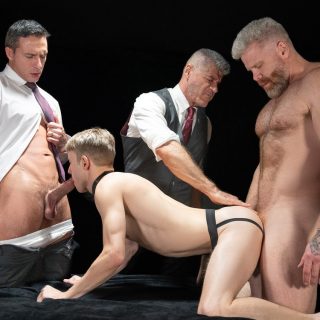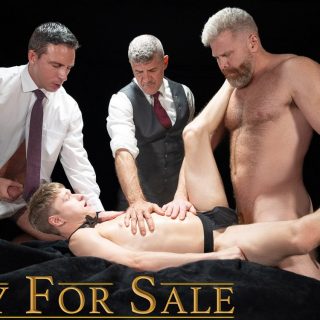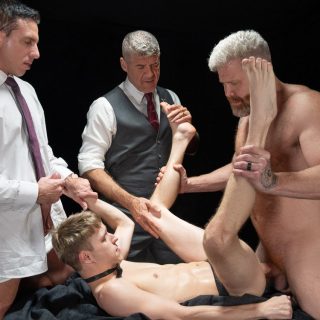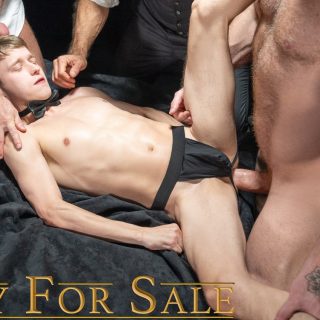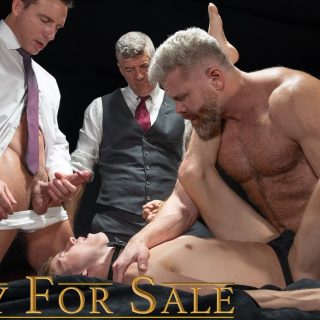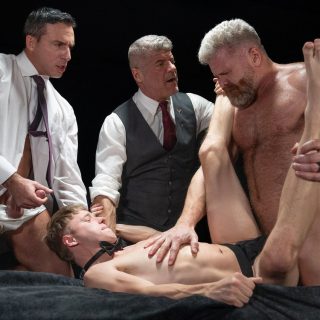 Master Stone did his best to remain neutral when it came to the Slaveboys he liked to play with, but would oftentimes find himself getting lost in the moans that he could force out of them. This product in question, The Boy Noah, was exactly that to him. Stone had played with this twink before, but tonight would be the first time that he would play alongside another group—Master Reese and Master Marko.
Master Stone followed the traditional routine for an Appraisal, examining the boy's body thoroughly with slow, lingering fingers. He reveled in his ability to make Boy Noah break the silence with the softest of moans as his Master took ownership over his twink body. Master Stone's hands found The Boy's erect cock, granting access to the boy to the other Masters.
Just as quickly as The Boy felt the other two sets of hands petting his naked flesh, Master Marko ripped his clothes off, pulled out his big cock and lined it up to the wet hole. Master Stone, still with The Boy's asscheeks in hand, spread them wide for his fellow Master to gain full access to that ass. Boy Noah released those groans of pleasure as he gets stretched open, the kind of moans that drive Master Stone wild.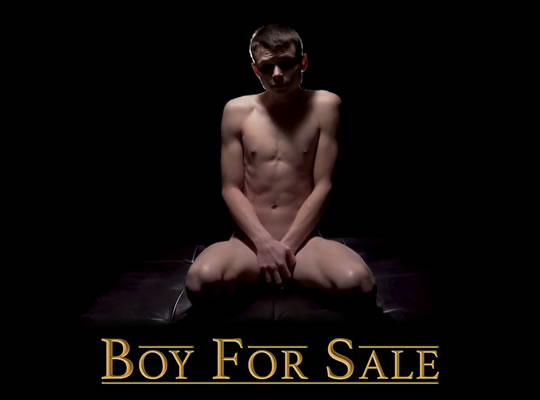 ---
---
View More Galleries: