Apprentice Blue, Chapter 9: Second Anointing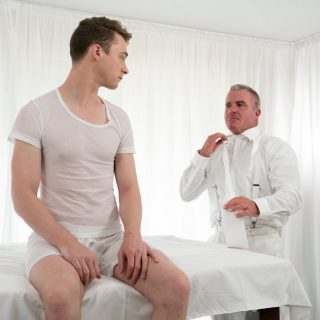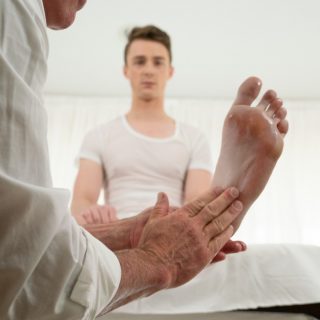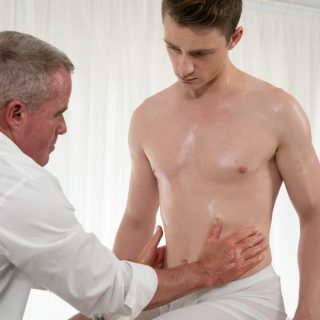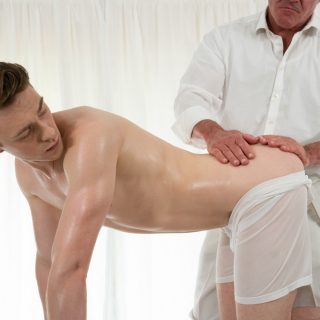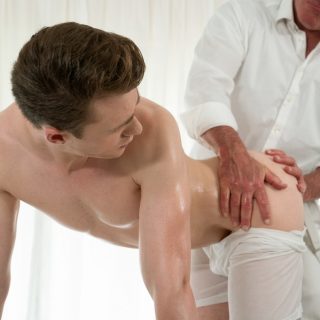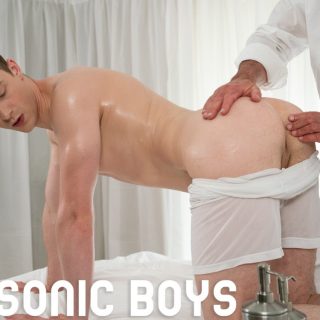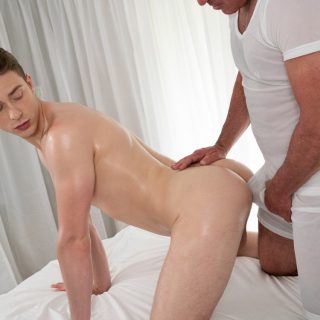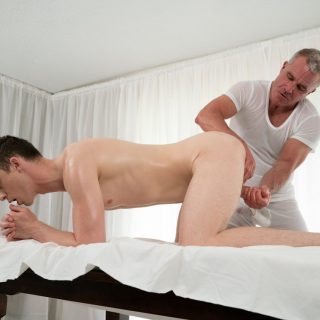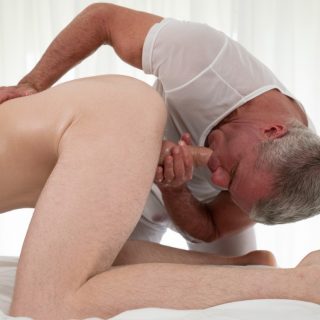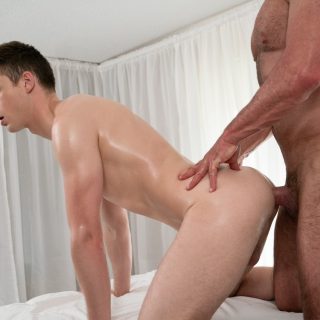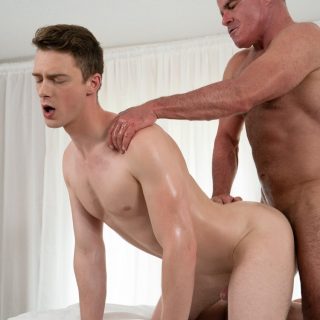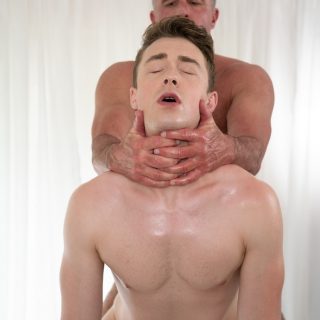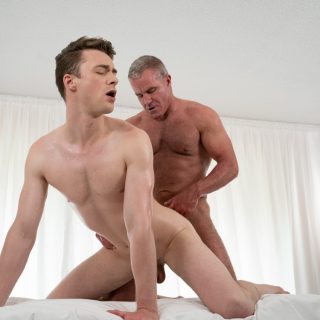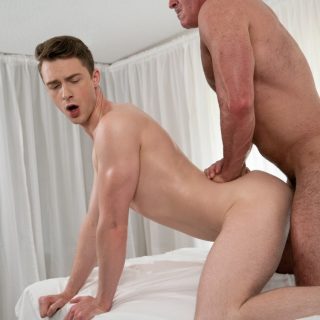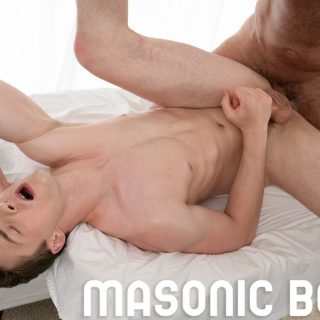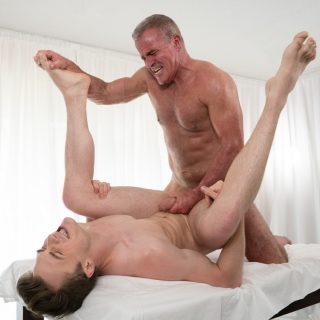 Grandmaster Savage calls Apprentice Cole for his Second Anointing. During this mysterious ritual, the apprentice's feet and body will be doused seductively in a mystical infusion of oils.
The anointing takes place in a pure white room. Savage is dressed in an expensive white suit. Cole is required to strip naked and kneel on a table in the center of the space as the Grandmaster slowly massages him.
Savage has already taken Cole but he wants him again. The apprentice makes him feel conflicted. The Grandmaster is sophisticated and urbane but Cole brings out the savage in him. He oscillates between worshiping the boy like a god and wanting to use him like a worthless piece of trash.
Savage climbs onto the table behind Cole and plunges his dick deep into the boy. Before long, he's gritting his teeth, face turning scarlet with the effort of slamming his muscular dick in and out of Cole's tight hole. Savage grunts and bangs like a stag in heat. Cole's body shakes uncontrollably, engulfed by wave after wave of pure lust.
Savage orders Cole onto his back, and pushes the boy's long legs high into the air, before penetrating him again. Cole grabs his dick and starts to jerk himself hard and fast as his ass is relentlessly plundered. The boy's body suddenly convulses in ecstasy. Ribbons of semen pulse from the tip of his dick to the rhythm of the Grandmaster's horny thrusts.
Seconds later, the older man roars and shudders as his thick daddy dick explodes deep inside the boy, filling him with powerful, life-giving semen.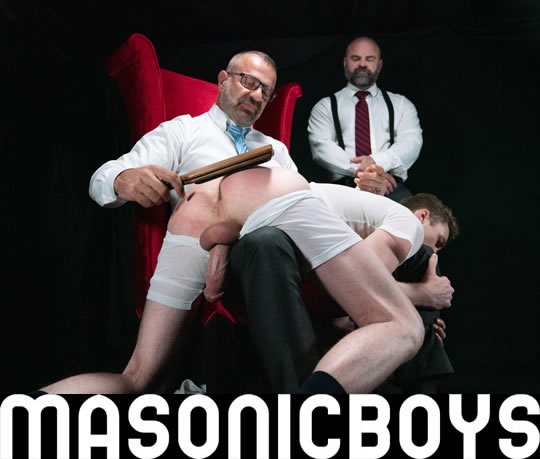 ---
---
View More Galleries: