The Boy Colton, Chapter 3: The Prize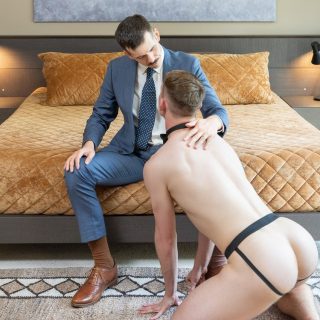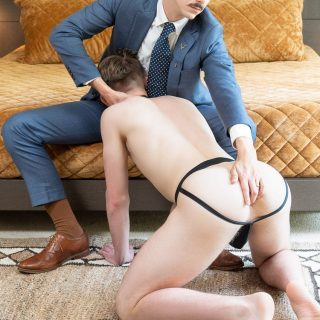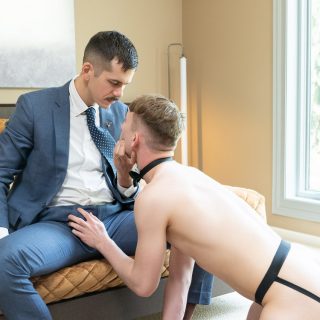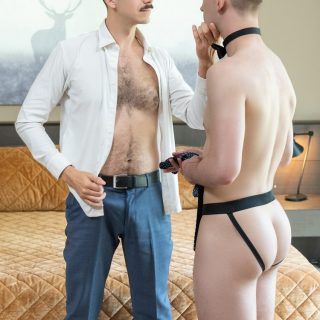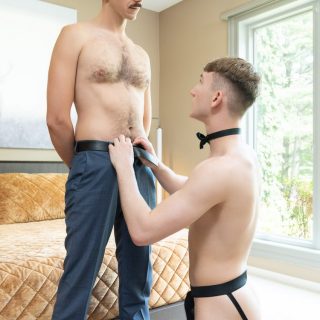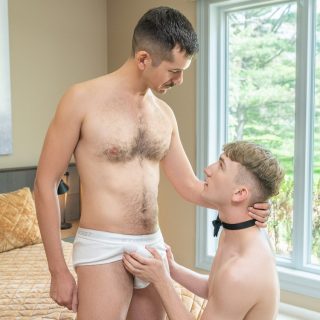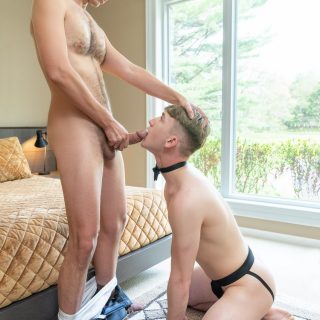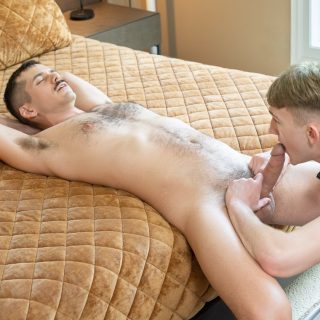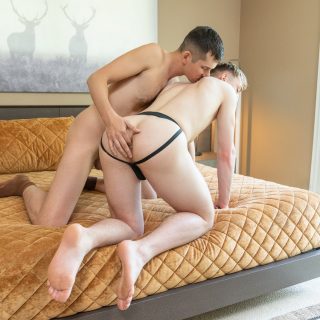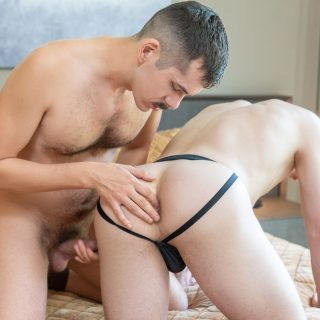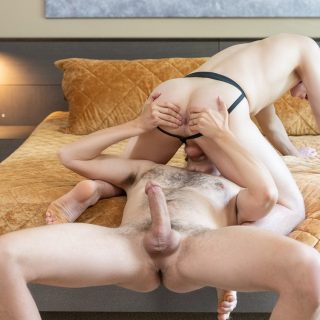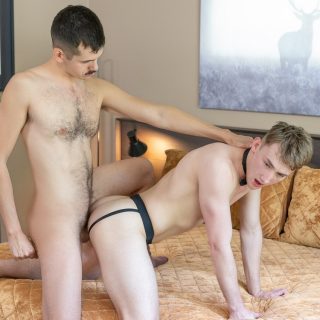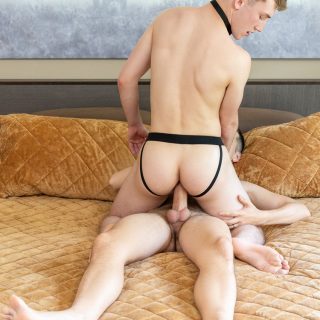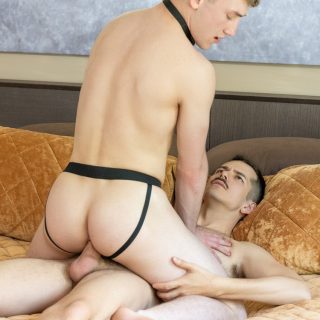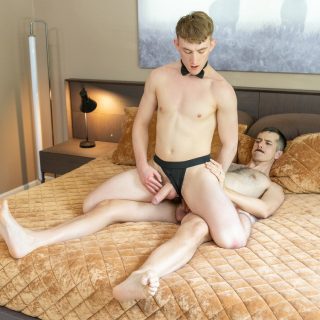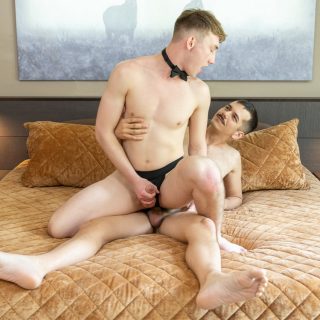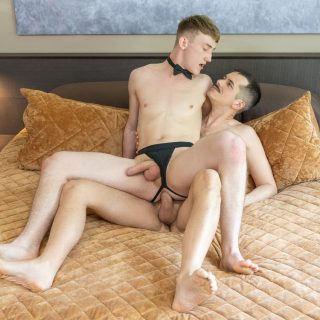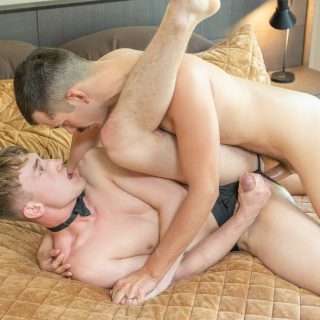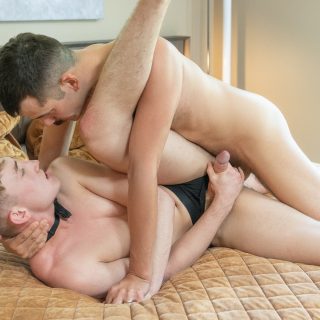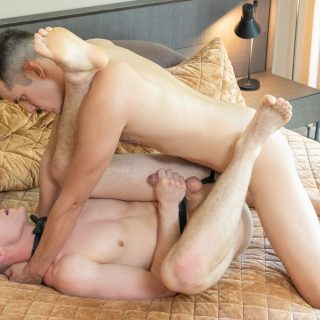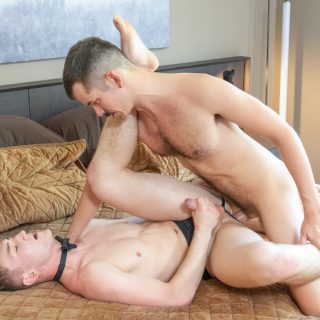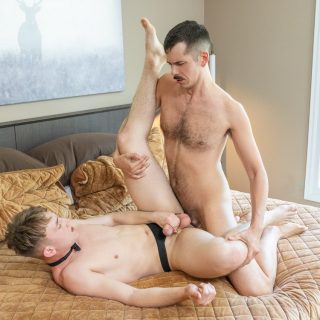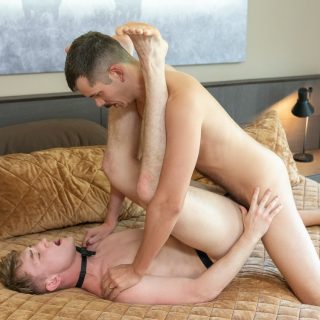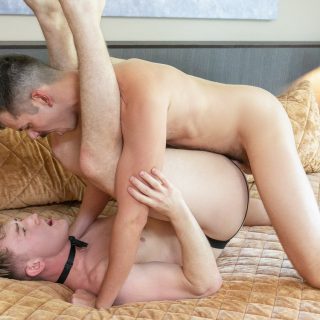 He grabbed my stiff cock through my jock. I am burdened with need—need to serve my Master, and for my Master to savor every moment from me he's purchased. He gets up and starts to peel off his clothes, looking at me with animalistic anticipation, cock bulging out at me through his pants.
At his direction, I pulled out his hard-on and took him into his mouth. His moans came out uncontrolled and savage as his pulsating dick rammed into my throat. His cock is so hard it fills my throat completely. I can't help but gag because of its sheer size.
He put me on the bed and played with my body. As he prepared my hole with his warm tongue I'd completely forgotten I had another Master inside me only moments ago, but all I want now is my new Master's throbbing cock to hit the deepest parts of the inside of my hole.
The moment I waited for has finally come. He used the tip of his cock to stretch me out. Pure ecstasy filled my body as he pushed the full length of his manhood inside of my hole. Before I knew it, he was fucking me with such force that I couldn't speak; only muffled moans escaped as he rammed his cock inside my tight pink hole.
He entered a daze of pleasure as he fucked me, pumping me further and further toward his own orgasm. His throbbing cock burst inside of me, his hot load filled every crevice with his rich seed. Sweat dripped off my heaving chest. He breathed heavily in ecstasy while the last of his load broke into me.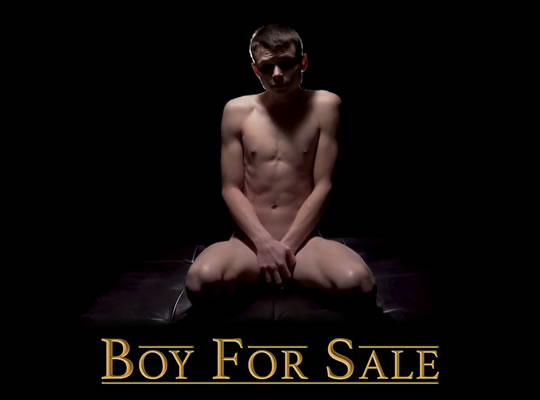 ---
---
View More Galleries: