Apprentice Tyler, Chapter 3: Anointing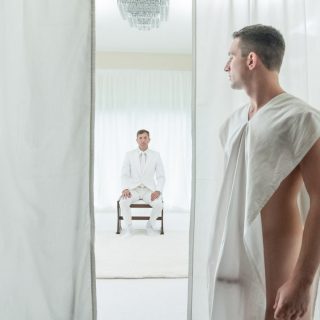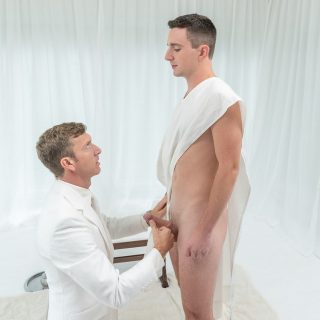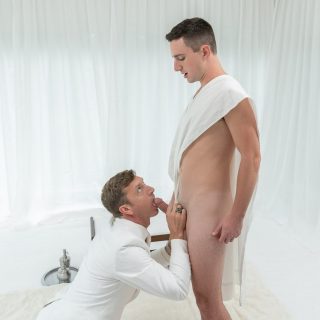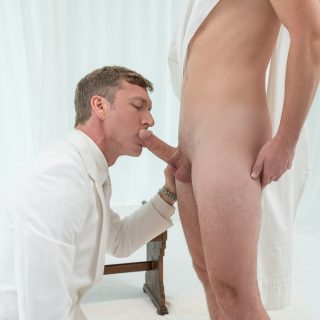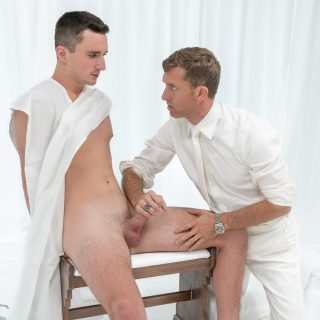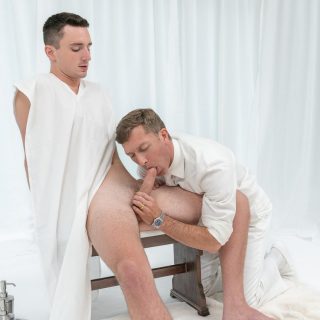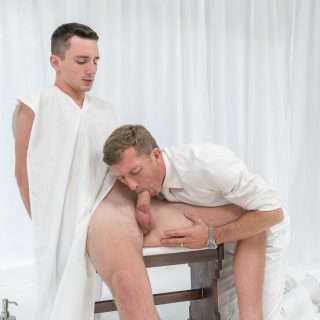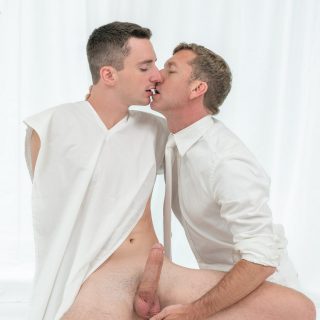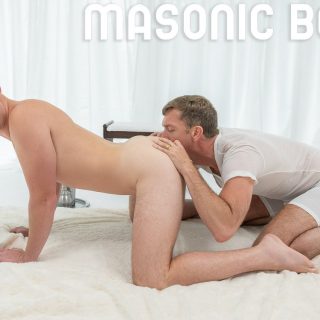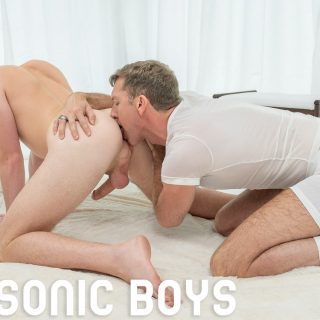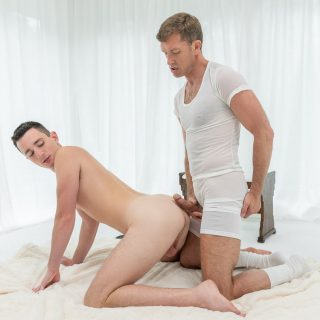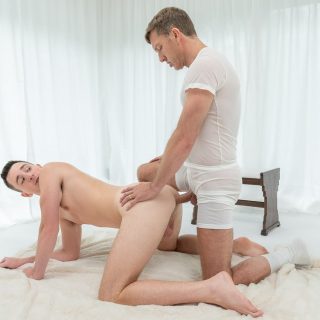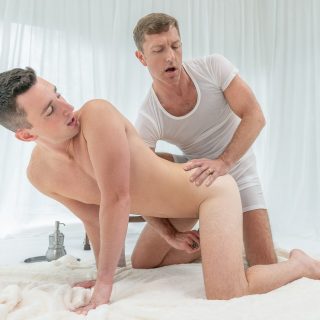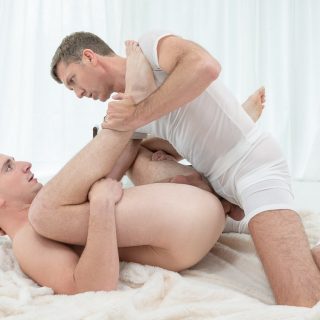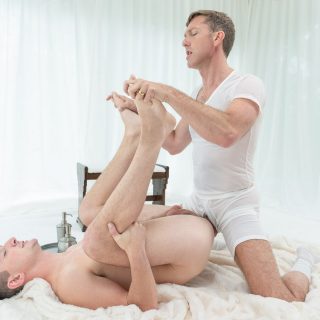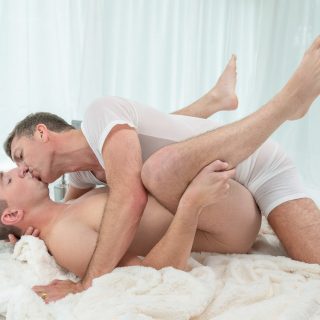 I nervously entered the room and found Master St. Michael sitting, statuesque, on a chair, wearing a beautifully-fitted white suit, shirt and tie. I'd been handed a robe to wear which was almost see-through and did nothing to disguise my hard-on.
The Master asked if I was ready before covering his hand in warm oil and gently running his thumb across my forehead, then over my eyes, my lips and then other parts of my body. His soft touch made my penis stiffen and bounce.
He sat me on the chair and started to push his fingers into my hole before wrapping his soft, warm lips around my dick. Then he pulled me into him and we started to kiss. He kissed so passionately. I spread my legs wide—inviting him in.
He slowly unbuttoned his shirt and revealed a garment which clung to his pecs like a second layer of skin. Then he unzipped his pants, uncovering a pair of almost see-through trunks. The outline of his hard dick was profoundly impressive. I wanted it.
He pushed me onto all fours and his eager tongue slid into my ass. I soon felt his huge, solid dick entering me. My hole instantly opened up and a blast of unbelievable, lustful pleasure surged through my body.
Then he pushed me onto my back. I could not believe the things that were happening to me. We felt like the same animal, like two halves making a mind-blowing whole.
I could tell by his groans that he was close and moments later I felt him convulsing violently as a torrent of his stunning semen gushed into me.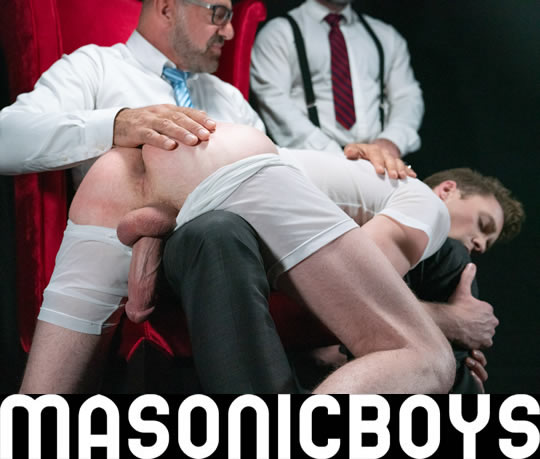 ---
---
View More Galleries: