Apprentice Tyler, Chapter 2: The Calling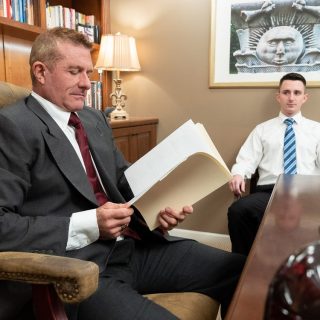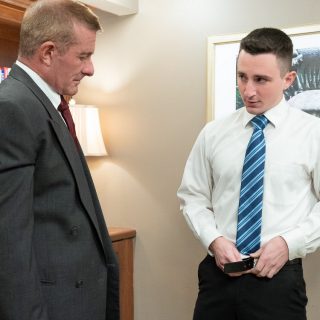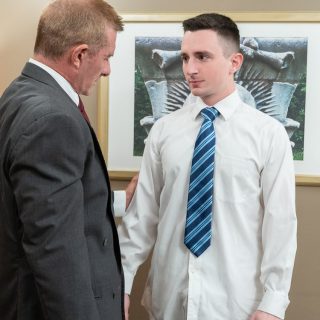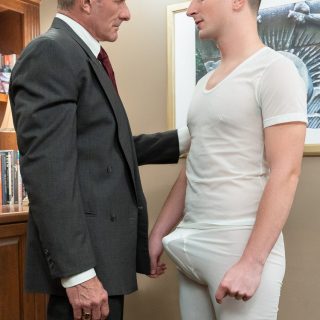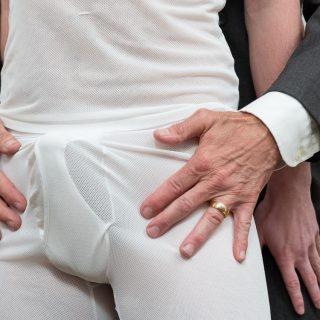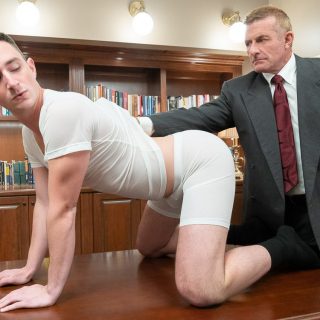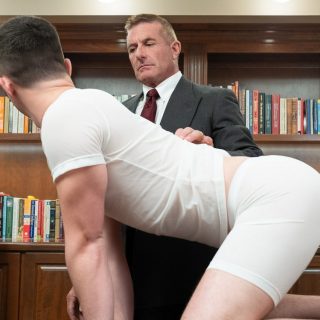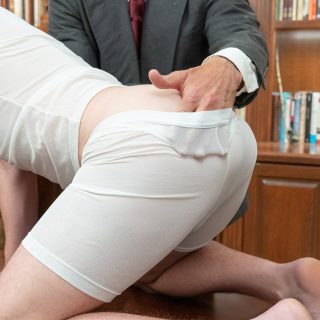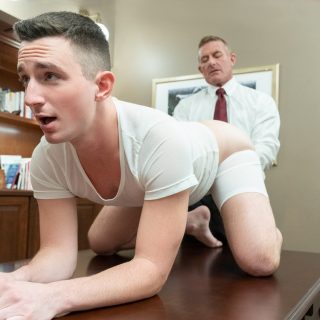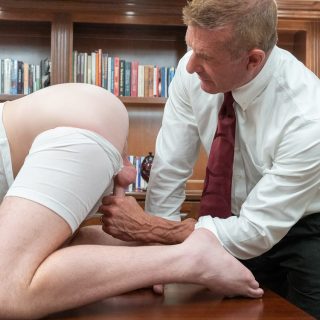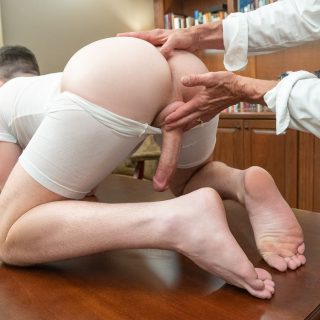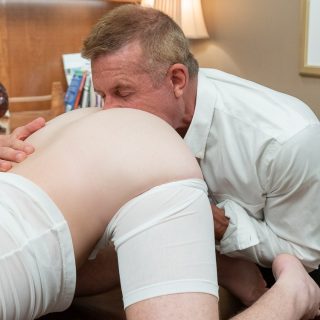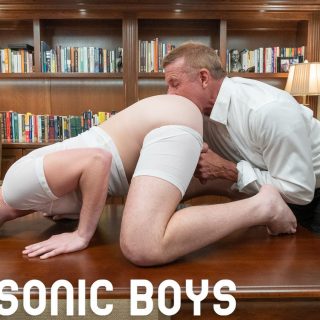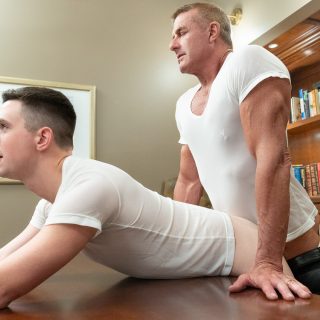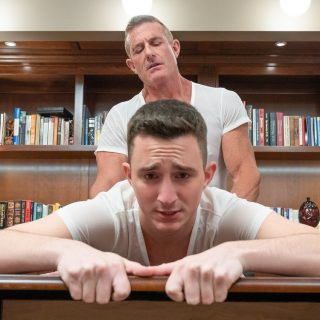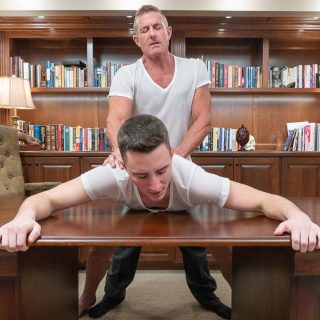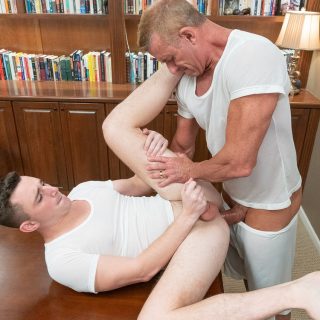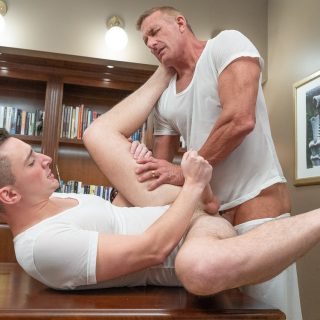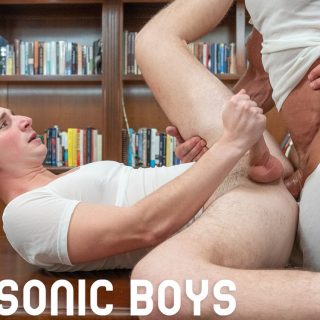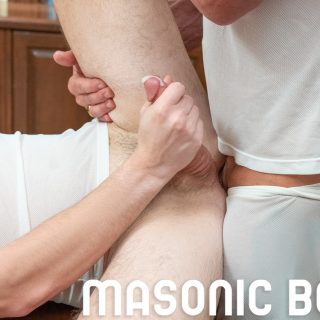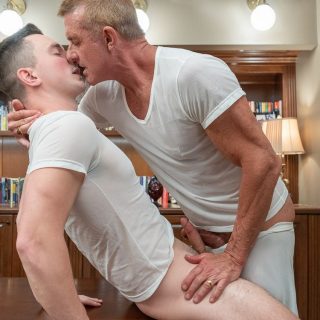 Master Figata asked me to stand. He had me remove my pants, then suit, tie, and finally my collared shirt, leaving me down to nothing but my undergarments. An inner submission guided me through the motions, led by Figata's voice.
My erection, exposing how much I was turned on by being ordered by older men, pressed out against my garments and stained the front with precum. Master Figata brushed his hands briefly across the tip of my member, and just that slight motion sent a spark coursing through the nerves of my body. It made me whimper with need.
It was so exciting — being manipulated like an object, like a toy. My legs were weak, and my knees trembled. Master Figata looked at me with that warm, welcoming smile and said nothing. He just kept fondling my chest, squeezing and kneading my pecs, occasionally using a thumb to push hard on one nipple or another.
With words of instruction I understood before I could even think about them, I found myself on all fours on top of the Master's cleared wooden desk.
He traced the lines of the desk with the tip of his finger as he walked behind me. With his hands upon me, he instructed me to spread my legs just a little wider. I complied, my body shaking with excitement as he pulled my underwear down. Those same strong hands that nursed my front, now squeezed and fondled my rear.
"Beautiful," he murmured.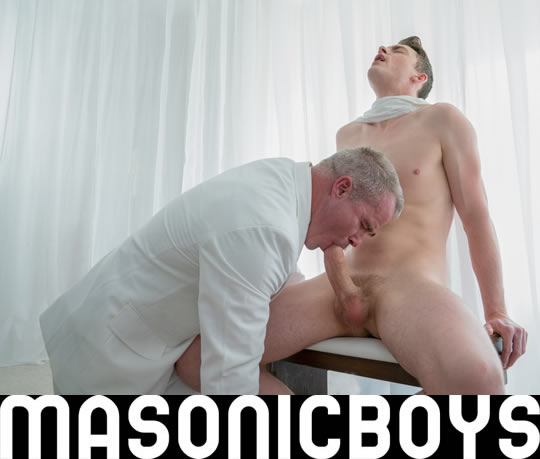 ---
---
View More Galleries: