Apprentice Serg, Chapter 5: The Covenant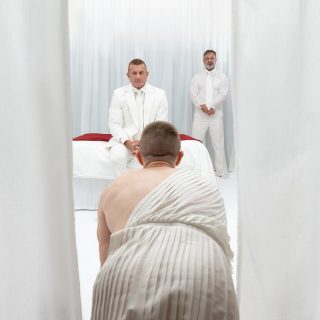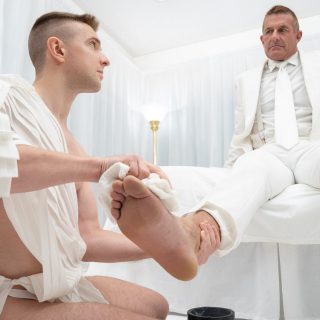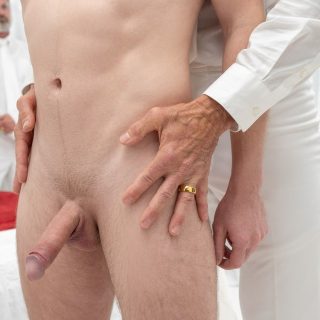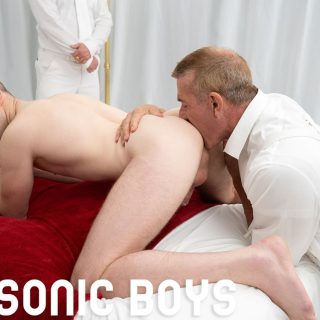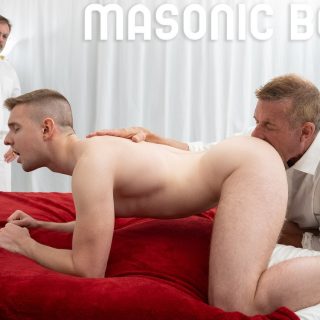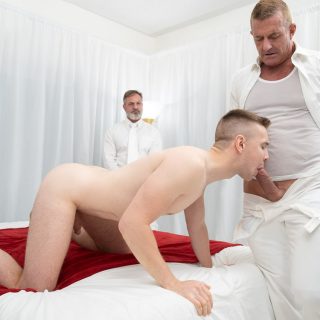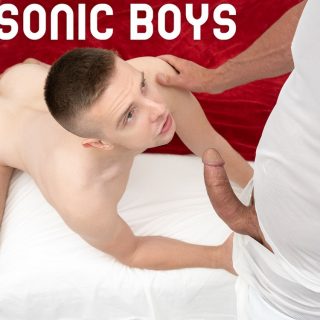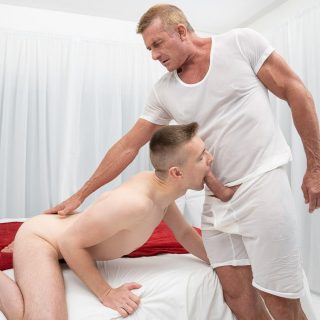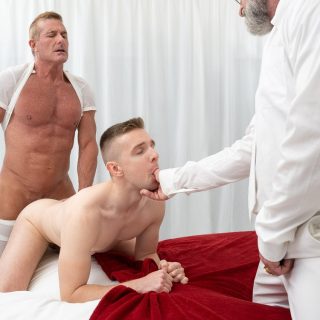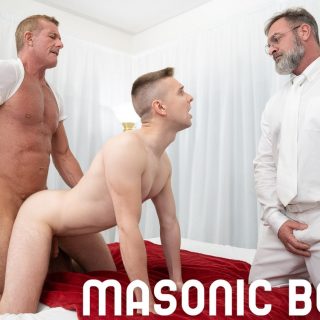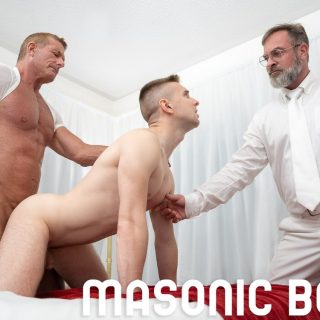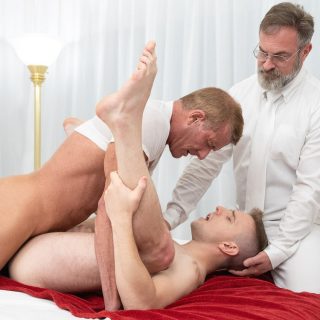 I was instructed to crawl into the room wearing a flimsy, ceremonial gown. The place was light and airy and lined with billowing curtains. Master Figata was sitting on a bed-like bench in the center of the room. Master Weston stood at the back of the space.
I was told to stand. My gown was held together by a single bow of fabric, which Master Figata undid. The whole thing billowed to the ground, leaving me entirely naked.
He commanded me to get onto the bed and I did just that, presenting my ass to him as dutifully as I could. I knew what was coming. Before long I'd feel the overwhelmingly arousing sensation of his tongue sliding between my ass cheeks and into my hole.
He ordered me to turn and face him, unzipping his fly and pushing his groin towards my mouth. I eagerly set to work. It's impossible to describe how much I wanted him at that moment. Then he stood behind me and pushed his dick into me. He penetrated me with deep, gliding strokes.
Master Weston then climbed onto the bed and before long we were kissing with profound passion. Moments later Master Figata demanded that I get onto my back. Master Weston held my legs up as Master Figata rutted me, staring down into my eyes, a look of conviction plastered across his face.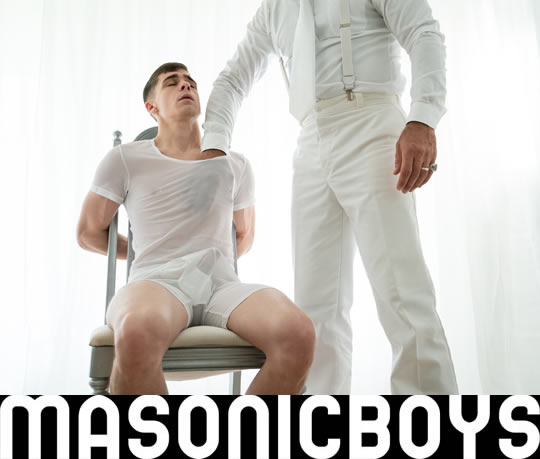 ---
---
View More Galleries: